CØACH
CØACH is a Master edger, cock & prostate milker and cum control coach. He has been milking for over 9 years, constantly honing his craft, and promoting milking in the lexicon of male sexuality. He straps down his bulls, works 'em up and takes 'em on a journey they never forget!
Follow CØACH on twitter: https://twitter.com/milkingCOACHCheck out CØACH's Xtube videos here: http://bit.ly/milkingCOACHFan Sites: JustFor.Fans/milkingCOACHOnlyFans.com/milkingCOACH
DC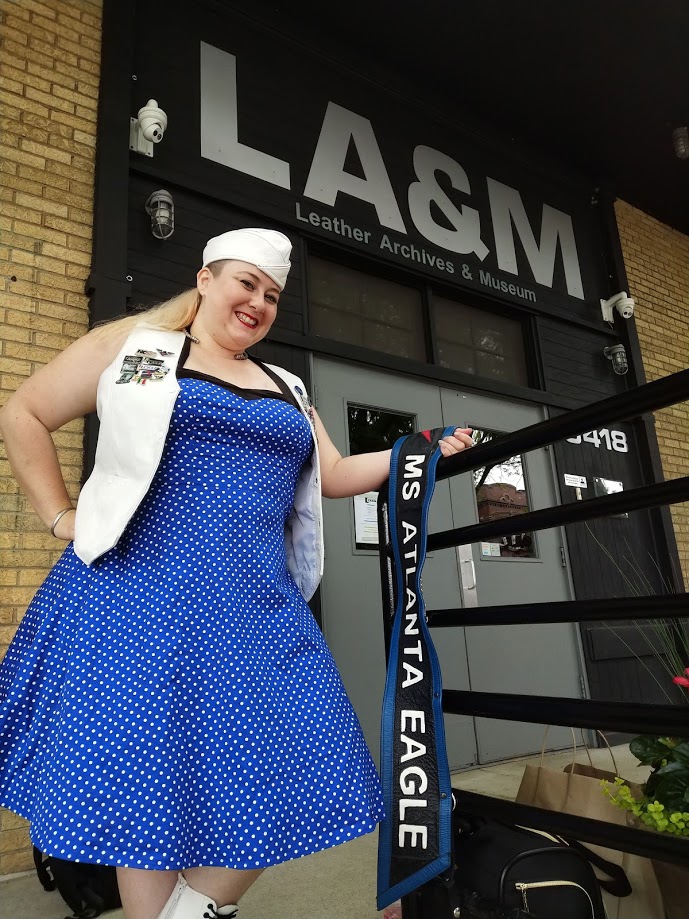 Miss Despoena Calypso (DC) She/TheyBased out of Atlanta, Despoena Calypso is an experienced Bondage and Discipline enthusiast with a squishy spot for Dollification and other Imagination Playstyles. A New Generation Leatherwoman, she is a member of the House of the Primal Kind wearing white leather to symbolize her commitment to educate and protect future generations of queer kinksters. Currently she serves her local community as Ms. Atlanta Eagle 2019 and is the head coordinator for Atlanta Hitchin' Bitches.
David Campbell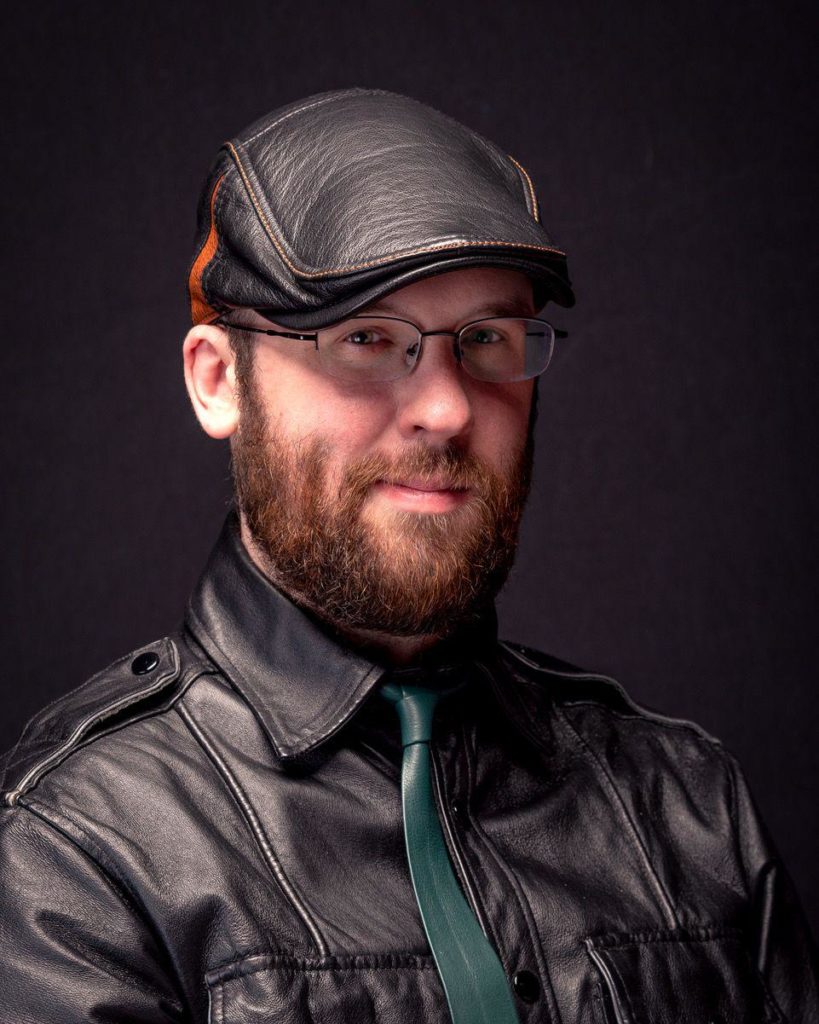 David is the former Mister Atlanta Eagle 2018 and associate member of the Chicago Hellfire Club. He went to compete in IML 2019, taking the stage in diapers. As a longtime member of the leather, furry, and ABDL communities, he strives to bring more accessibility between them and help people blend and broaden their kinks. In the spirit of hedonism celebrated in kink, he also enjoys eating junk food and long lazy days on the couch. He now aims to continue being a visible member of his communities while supporting the new heirs to his title.

Jack Handcock
Coordinator – Atlanta's Men in Rope
Jack has been involved in the local public BDSM community for around 5 years. Jack is a sadistic S.O.B. who enjoys many flavors of BDSM play including electro, impact, and CBT. Jack's passion within the lifestyle is Rope Bondage. He has been handling rope since he was a child and because of this rope can be seen as an extension of him. Jack's interest in rope revolves around the control and versatility of use it has. As a designer in his professional life, Jack also enjoys the artistry around contorting his models to his will through the use of rope. Jack calls the Atlanta Eagle his home bar and is known to always have his rope with him to do some form of demo or even a suspension or two at a moment's notice. Jack is the coordinator for Atlanta's Men in Rope. AMiR's focus is on introductory rope skills with male identified persons participating as rope bottoms being tied by those who want to tie men. AMiR occurs once a month at Jack's home and is his way of giving back to the community.

SIR John Doan
His kinky life began when a boyfriend introduced power exchange, where directives were enacted. It was not abuse. It was arousal! A new way to tap into his sexuality was not only sex itself.

Support was sought. He needed to find like-minded people to assist in more perverted acts. He needed to learn. He needed to observe. He needed practice. For many years, there was much sex and play without titles.

An invitation to be a founding member of Houston Warriors, lead to his name being more prominent in the local community, where he became the Vice President. Leadership in a lifestyle that he cherishes was a huge honor. Then came membership and leadership with Panther Leather/Levi, and currently President of National Leather Association – International.

He considers himself a work-in-progress. A life-long work that will not cease, until he can no longer exist. This thought lead to seeking mentorship of the Leatherman's life. He has the play and sex, but he needed to know his origins. As he grew, he realized that history and mentality of the Leatherman was crucial. Being part of a Leather lineage was important. SIR Robert Helms
has been his mentor. They conference weekly for many years, now.

Having the "look" was one thing, but having a mindset was another. He knew that certain characteristics will always be there, like integrity and honesty; being human.

He is a Leather warrior doing his thing one day with one or many boys at a time.
Sir Jonathan
Sir Jonathan SE Leather Sir 2018 has been playing and teaching in the leather kink community for the past 5 years. He got into electro play as one of his first and now favorite kinks. He always enjoys the various options it provides for a play scene. Along with Violet Wand he also enjoys E-Stim, Fisting, Sounding various impact, Pup-Handler and breath control. He has taught and demoed for SELF, FL Puppy Contests, BDSM 101 and is happy to be returning to SEBB again. Jonathan was awarded Handler of the Year from IPC 2018 and is a founder of League of Atlanta Pups. Sir Jonathan shares his leather lifestyle with his partner Pup Kase, and his very large poly family.
Lady Steele & Master Inferno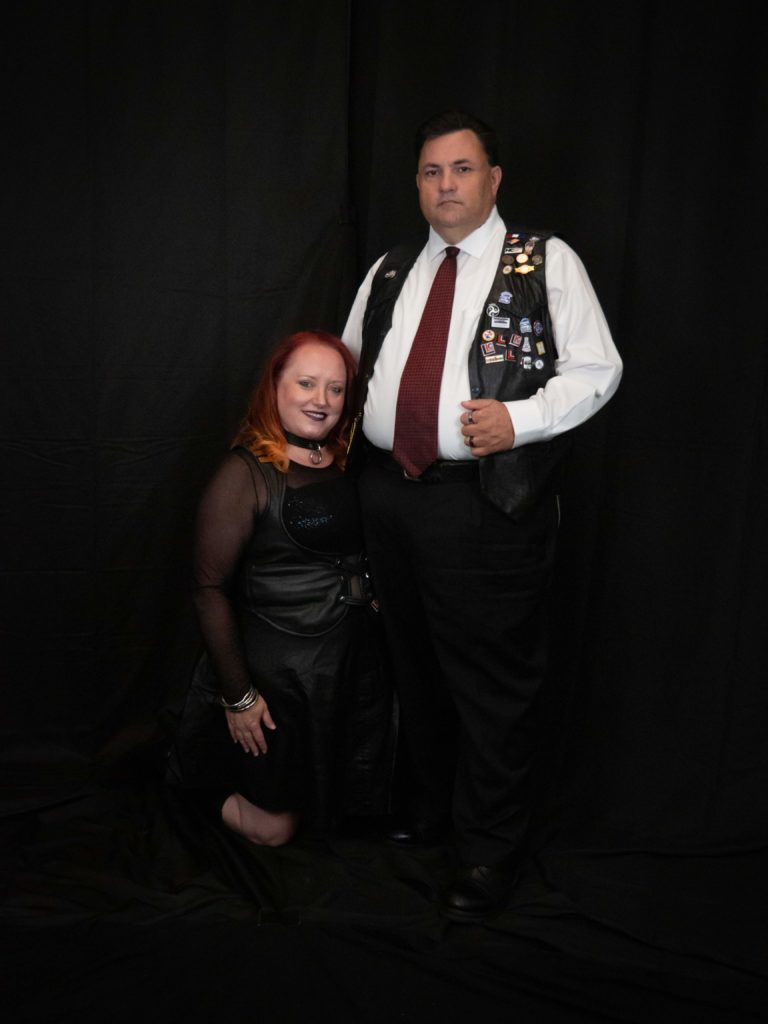 Master Inferno was recruited into a high protocol house in 1995 and spent 10 years learning how to be a Master and be the owner of a slave, from top to bottom. He was broken down and built back up by his Mentor, who remained as such until the day he died. He and teaches what he has learned in his 20+ years in the lifestyle across the east coast, specializing in canes and discipline.Lady Steele has been in the leather community for 20 years & has presented over 130 classes across the country. She resides in Atlanta where she operates her law practice that serves alternative lifestyle. She is the co-founder of CLASS, WBC, & TLC. She has appeared several times on the KinkyCast & BlogTalk Radio
Mark

Mark is an electro enthusiast based in Raleigh, NC.  He's been exploring electro gear for years and enjoys incorporating electro play into larger bdsm scenes. Mark is an member of the Delta Brotherhood and his local leather community.